Products gentle on both the skin and the planet
The Laboratoire Gravier brand Cosmo Naturel promotes strong commitments and contributes to its environmental challenges by integrating sustainable development and consumer well-being into its philosophy. Its DNA is based on preserving the planet, and its biodiversity and on the progress of organic manufacturing, with the aim of placing people and the planet at the heart of its activities. With Cosmo Naturel, Laboratoire Gravier provides scientific excellence at the service of organic cosmetics, where science joins forces with nature.
The zero-waste, solid cleansing range
Innovative, effective, sensual and with zero waste, Cosmo Naturel has been the largest range of solid organic-certified products on the market for several years. Solid organic-certified hygiene products for the needs of the whole family, including shower gels, shampoo, intimate hygiene bars, deodorants, toothpaste, detangling bars and dermo-cleansing products for babies! Above all, these solid products offer a range which is ultra-concentrated, 100% natural and organic-certified for pleasant daily use. The packaging is 100% recyclable, water consumption is limited and the products are economical.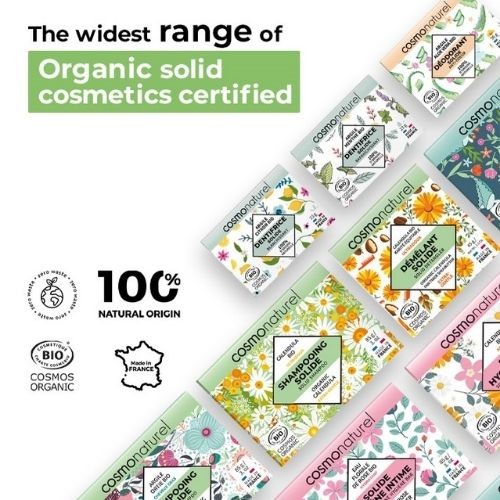 Cosmos Organic certified hygiene products
Cosmo Naturel hygiene products are COSMOS ORGANIC certified by Cosmécert. Ever dedicated to pushing the requirements of the specifications still further, Cosmo Naturel goes above and beyond. The brand formulates products composed of 98% natural products, of which at least 95% of the plant ingredients are from organic agriculture.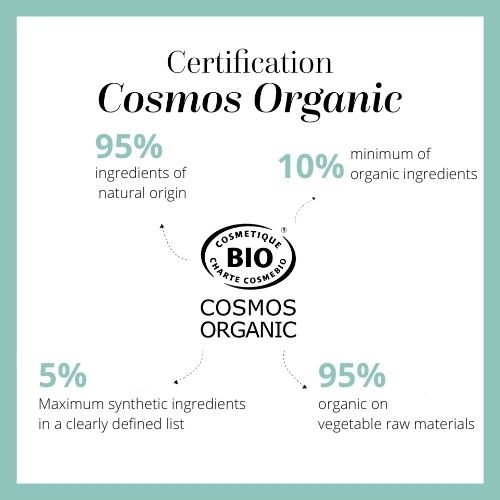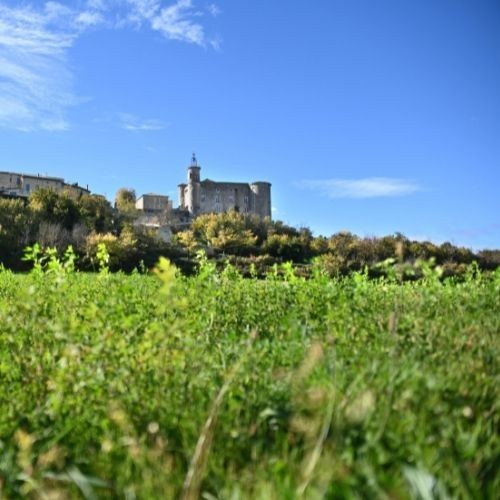 French development & manufacturing
Cosmo Naturel offers products which are entirely designed, formulated, manufactured and packaged in France, particularly in Lussan, a small village in the Gard département (Occitanie). Laboratoire Gravier controls its entire value chain. Lussan, classified as one of the "Most Beautiful Villages in France", boasts exceptional landscapes and natural farmland.
Cosmo Naturel carefully selects its raw materials, always favouring organic, local fair-trade agriculture. This local sourcing ensures a selection of raw materials from organic and ecological supply chains. Certain imported raw materials not produced in France are subject to the same strict regulations and are inspected to ensure their quality. The brand certifies control and full traceability of manufacture, and reinforces the constant requirement for eco-design and formulas composed primarily of biodegradable ingredients. It creates a virtuous circle by assisting certain raw materials suppliers with improving and developing their production.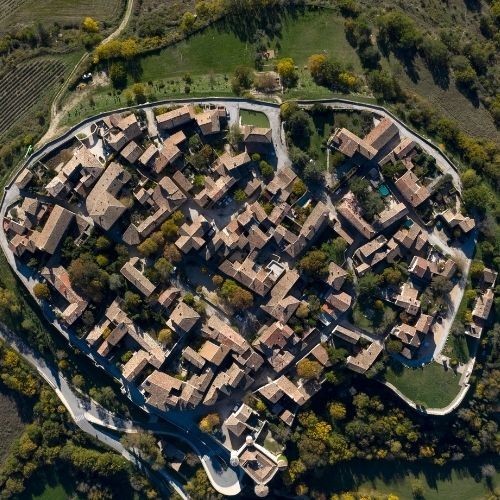 A laboratory at the heart of nature
In 2011, Laboratoire Gravier demonstrated its whole-hearted commitment to the planet and its biodiversity by establishing its head office in Lussan in a Natura 2000 area. In the midst of nature, this building meets the requirements of the "HQE" High Environmental Quality standard, guaranteeing the control of outdoor impacts. This commitment is part of the approach adopted by the European network of natural sites dedicated to protecting the fauna and flora. The building constitutes a unique work environment in an eco-designed setting where luxuriant nature stretches as far as the eye can see. .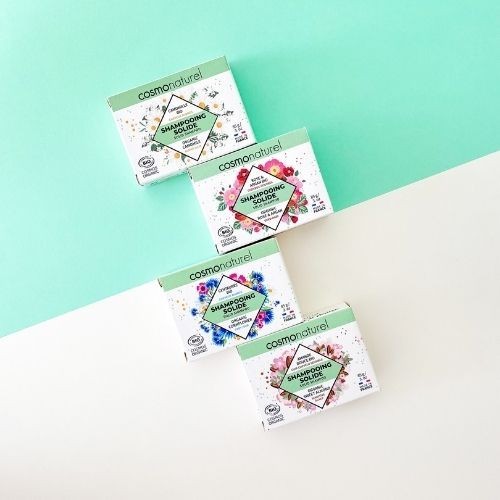 Recyclable packaging
97% of Laboratoire Gravier products have 100% recyclable packaging. Cosmo Naturel products have recyclable packaging to minimise the amount of waste generated and resources used. They are also eco-designed to optimise the dimensions and weight and to reduce the environmental impact. All of our packaging has sorting instructions. We implement a strong CSR policy to reduce our carbon footprint while maintaining close relations with our regional & local suppliers.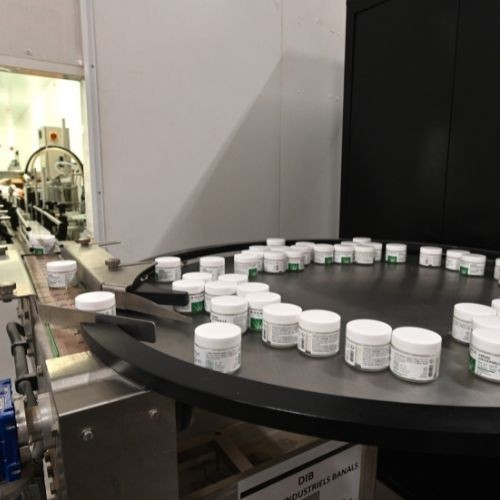 100% green energy
The High Environmental Quality building has photovoltaic panels supplying natural, non-polluting electricity, supplemented by renewable energy generated in Occitanie. The laboratory uses this combination of electricity to manufacture its products, any surplus being subsequently redistributed, thus reducing the impact on the surrounding ecosystem.